Why You Need A Chatbot For Your Website?
By Rupal Kaushik
Gone are the days when businesses were offline & consumers were indifferent about business operations. Today's consumers expect a simplified buying process that's quick, convenient and tailored specifically for them. One of the ways to make that happen is by deploying chatbots to your website.
Before giving you reasons to add chatbots, let's further our knowledge about what a chatbot for a website will mean.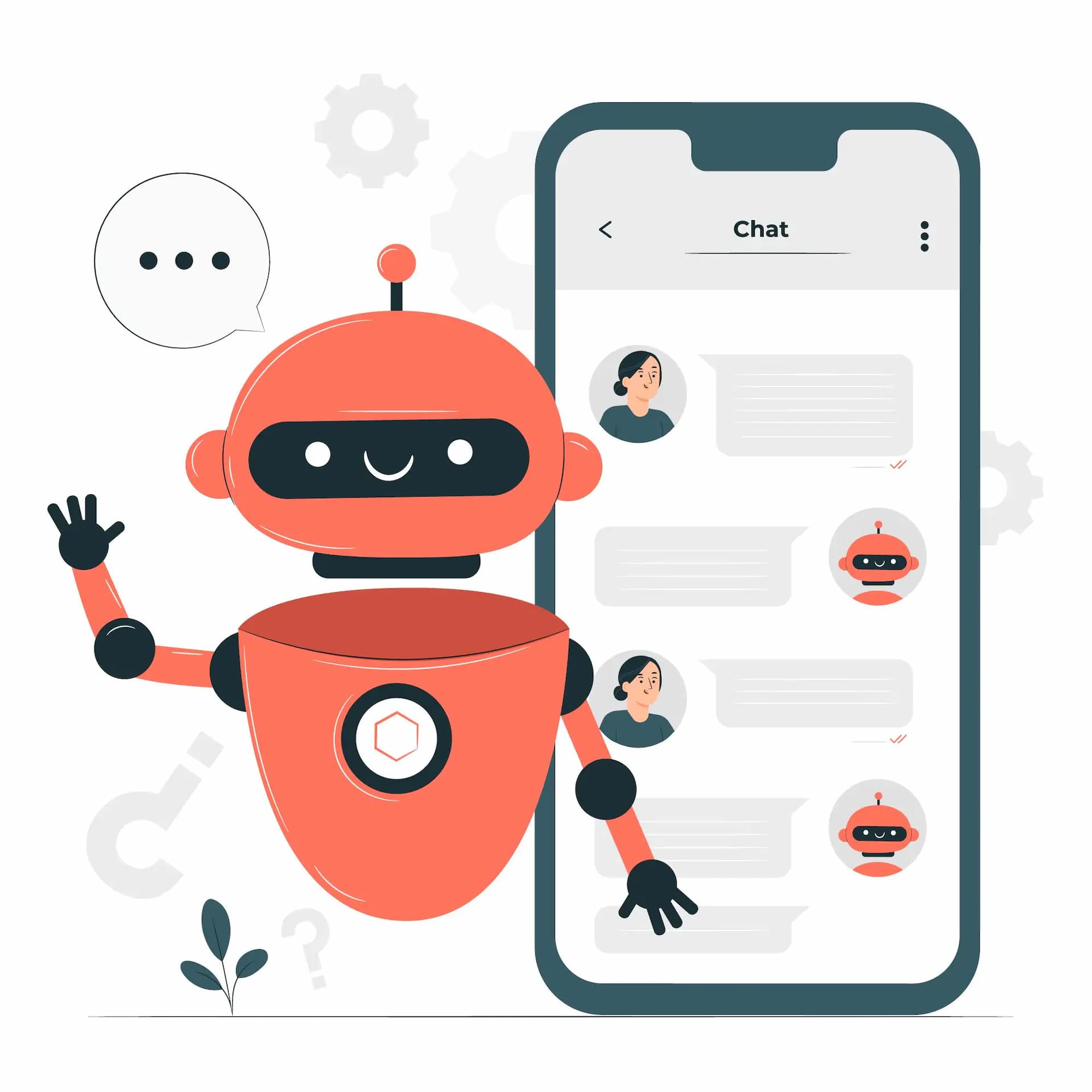 Integrating chatbots on websites is a more comprehensive way to grab your customers' attention at one glance. A Chatbot lives on your website. It interacts with the website's visitors via voice or text interface. Curious how chatbots can be used for many purposes and help in your marketing efforts?. It helps visitors find relevant information about your products and answer their questions. It offers hassle-free appointments and reservations to customers. Chatbots also assist in filling out surveys and feedback forms.
Whatever function a chatbot performs, it performs efficiently to accelerate your business? Chatbots can work wonders for your website. Here's why you should adopt a chatbot to transform  your business:
1. No customer loss:
Imagine not being able to respond to potential customers at odd hours. Clearly, you cannot afford to lose customers only because your customer support team missed answering some requests. Now, imagine having a chatbot that can assist you and your customers 24 hours a day, 365 days a year. Sounds appealing, right?! Your chatbot starts a conversation with visitors and gives them a reason to stay and know more about a business. They can be programmed to guide visitors to follow a particular path, and could ultimately aid in taking action to buy a product or service. They offer them support by answering a wide range of questions anytime, anywhere.
2. Easy access to information
You might have put an effort to search for information on a certain website. But it took longer than expected and you decided to just leave the website as you couldn't find the information easily. Today's consumers don't have the time to search for information on the website. They prefer quick and simple solutions. As a business you might have spent time and effort in creating detailed sections on your website, but it is not useful unless your visitors are engaging with these pages. Chatbots take care of helping consumers find what they are looking for on a website speeding up response times. For example, If you want to know more about what products Digite offers to the consumers, you can ask the chatbot on Digite's website and you'll get an instant response.
3. Personalized experience
Personalization is the key to a pleasant experience. The more personalized treatment you give your customers, the more satisfied they'll be with your business. Customers prefer to see only what sparks their interest. They like to see what is tailor-made for them for their personal requirements. Chatbots deliver the best possible experience by understanding different words, analyzing them and understanding the context to acknowledge a question fully. They understand the meaning behind the words and also recognize and understand all the misspelled words. This gives users a complete and successful experience. And investing in customer service to amaze and delight the customer can further help your business reach the pinnacle of success.
4. Lead generation
The end goal of every business is to generate more leads and sales. Chatbots help in achieving these goals by reaching customers instantly when they land on the website page. A chatbot is programmed to understand the needs of the customer and give them an appropriate solution. That provides customers with all the relevant answers regarding the business so that they can make a more informed decision about your offerings, and increases the chances of them providing you with the relevant information to make a successful sale.
5. Cost-saving
According to Chatbots Magazine, Chatbots help businesses reduce up to 30% of customer service costs (which will rise to $8 billion by 2022). Implementing chatbots on your website costs much less than maintaining a customer support team. Having a customer support team, while necessary, includes training, infrastructure, compensation and much more. Chatbots are not meant to replace your teams, instead they reduce manual labor and save time by accomplishing mundane tasks thereby giving your team members the time to do more creative work.
6. Customer Insights
Chatbots on the website can gather insights and analytics which can help you infer customer behavior. This helps companies check whether the chatbots are serving the needs of customers properly. With customer insights, a chatbot can record all interactions and create better versions for the user. This aids the company in adapting the best method possible. Customer insights can further help a business to do the necessary improvements for better traffic, engagement and leads.
7. Multi-lingual responses
In a recent article on Forbes, it was stated that 75% of customers want to make a purchase in their own language.  Having a multilingual team to answer visitor questions is difficult to set up, but a chatbot can help. Many companies have embraced the idea of multilingual live chat support for their businesses worldwide to understand exactly what the user wants and respond naturally in their native language, eliminating language barriers for a better experience.
8. Enable push notifications
As chatbots can understand the behaviour of customers from insights and analytics, it makes it easy for businesses to send personalized notifications to customers based on their needs. Making customers aware of new products and features is an essential part of the business. Instead of bombarding them with notifications, it pushes only the relevant ones to the user.
9. Consistency
Chatbots' built-in AI and machine learning mechanisms enable them to be unbiased. They provide correct answers to each visitor despite questions that could be asked in many different ways. . They treat all the customers in the same way and stay consistent and reliable at all times.
10. Automation for repetitive tasks
Repetitive work leads to monotony which results in increased chances of human errors. In order to increase productivity and reduce human errors,  businesses can consider implementing automation with chatbots on websites. Chatbots can be trained to do repetitive tasks like answering common queries, organizing meetings and delivering smart search functions automatically.
Want to build your own chatbot now for free? Check out https://www.digite.com/kairon/ for more details.