Transformative Solutions for Commerce
Elevate your commerce experience with generative AI-driven conversations
Enhancing Customer Engagement
Leverage kAIron's Solutions for Commerce to drive customer engagement and satisfaction.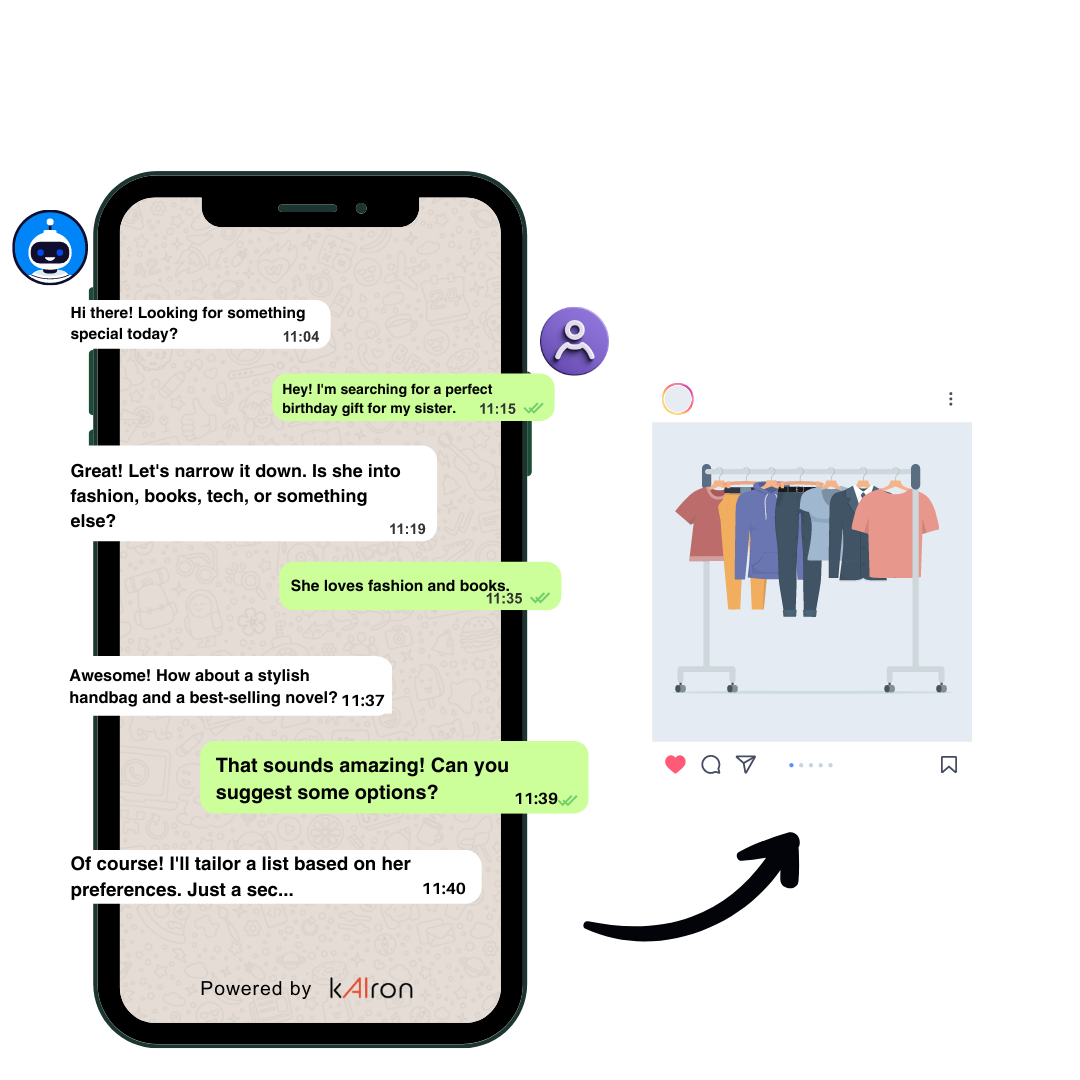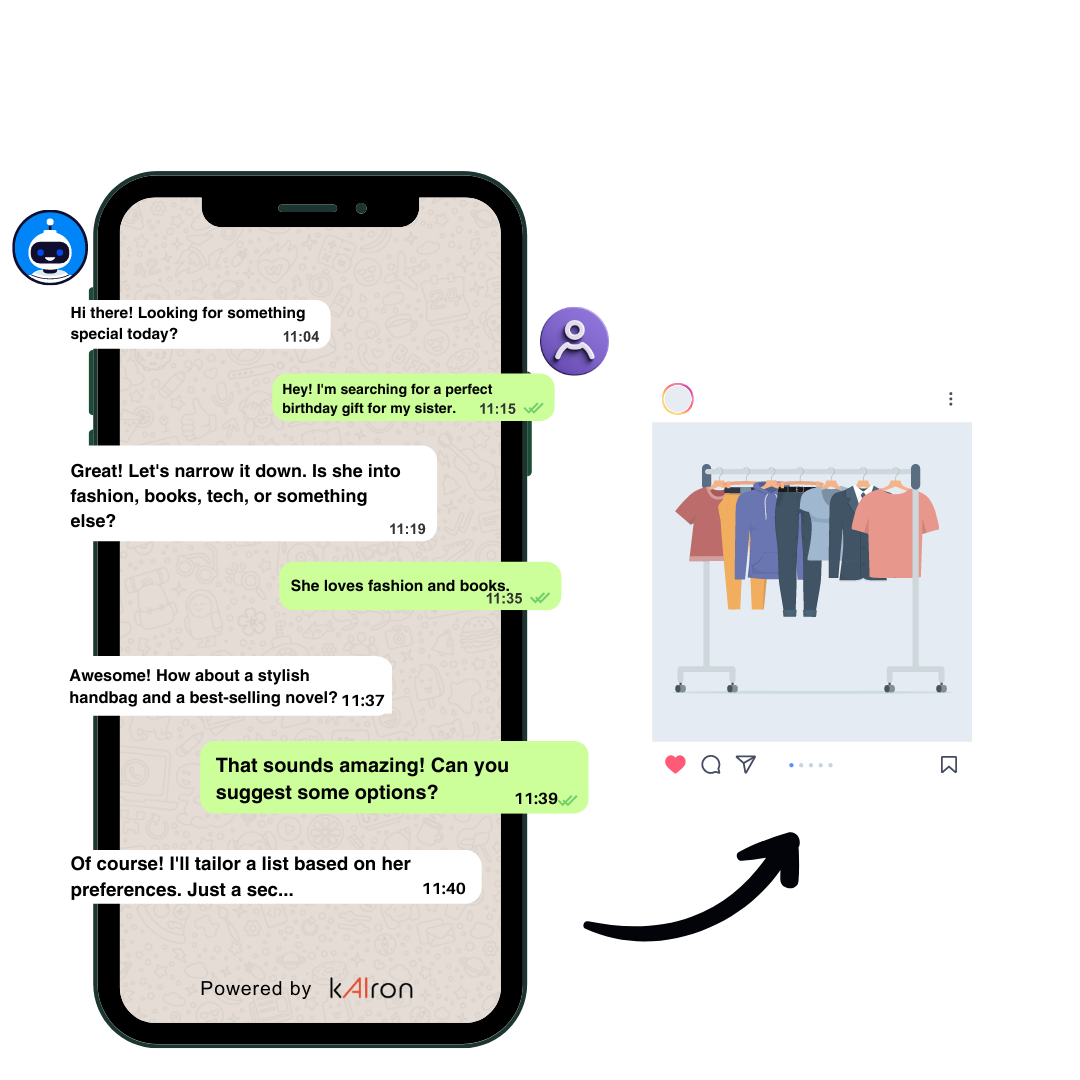 Proactive Information Sharing
Product Updates
Share product launches and restocks directly with customers via messaging platforms.
Frequently Asked Questions
Automate responses to common queries, allowing agents to focus on complex issues.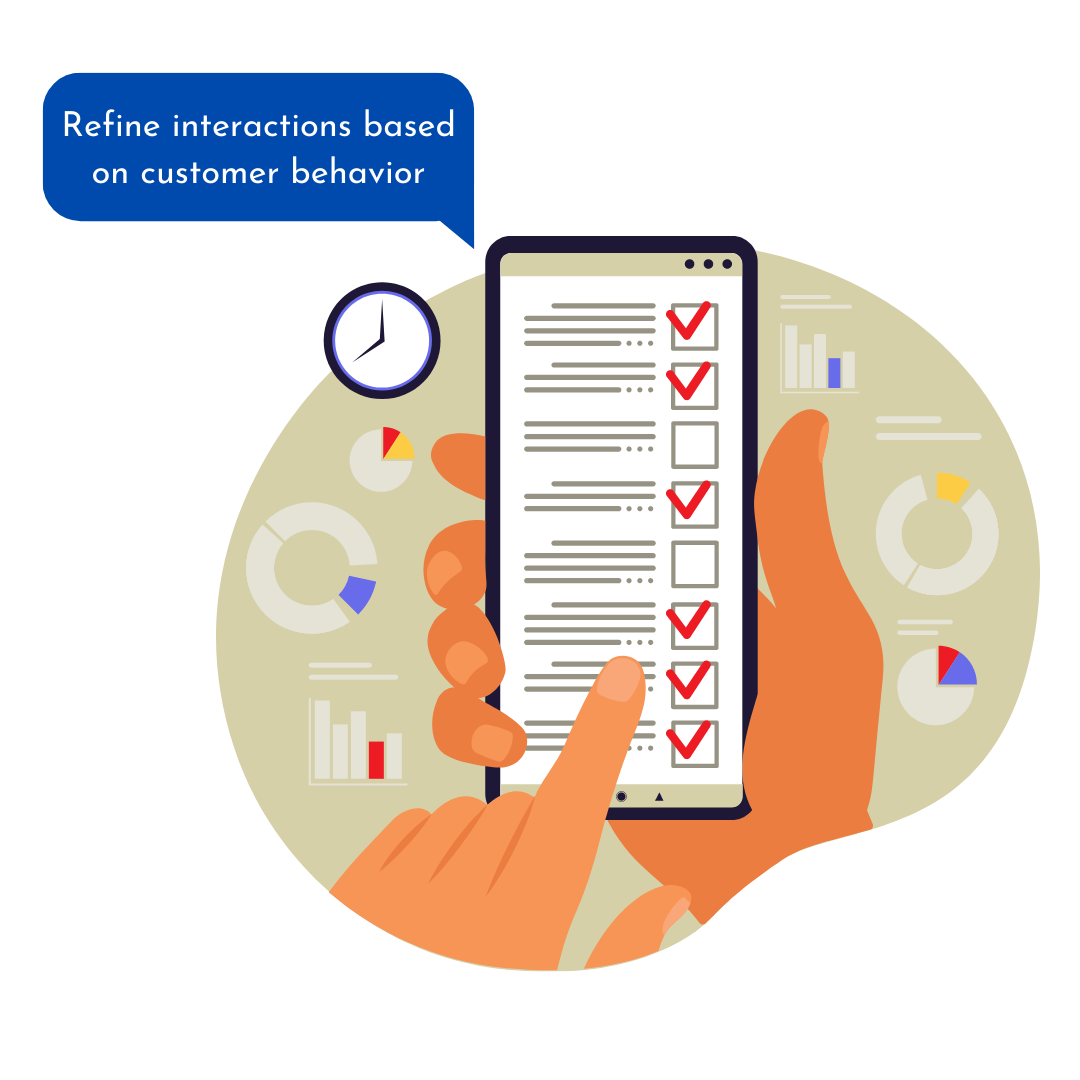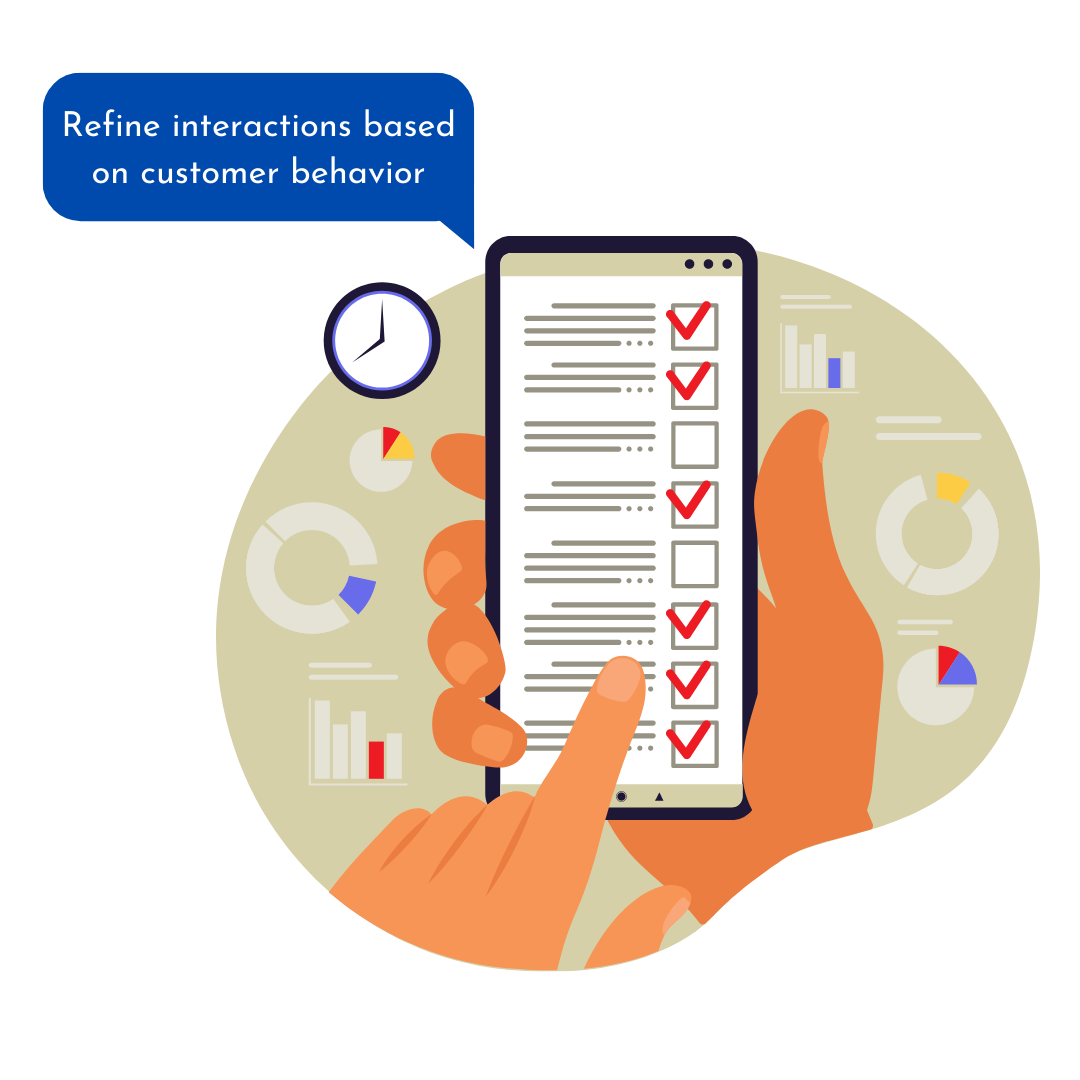 Feedback Loop Enhancement
Agent Support
Equip agents with automated responses for quicker query resolution.
Customer Surveys
Gather valuable insights through CSAT and NPS surveys to continually enhance the shopping experience.
Elevating Ecommerce Experiences with kAIron
Discover the tools that amplify your ecommerce capabilities:
Conversational Shopping Assistants
Personalized Product Discovery

Automate customer interactions with kAIron's library of pre-built shopping workflows.

Multilingual Support

Expand your reach with multilingual virtual assistants, connecting with shoppers across language barriers.

Smart Cart Management

Guide customers through cart management, minimizing cart abandonment and boosting conversions.

Real-time Inventory Updates

Provide shoppers with real-time product availability updates and restock notifications.